Family... We got up this morning had breakfast, play time and we made it to church (on time). The kids are loving going to church. I decided to make that I priority no matter how trying my Sunday starts out. I need it and so do they :) God is good! We came home had lunch, re arranged the nursery and now its nap time/ mommy blog time :) My baby brothers birthday is today, he is 22 years old. We had a little party for him last night and went to visit him after church at his work.
I planted my herb garden today! Parsley, chives, basil, rosemary and cilantro. I'll post pictures during the growth process.
Coren had a little treat this afternoon. His vegan chocolate! Oh boy was he in love!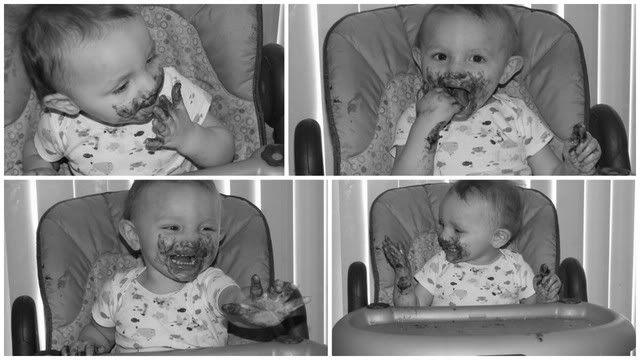 And I leave you with Mason!